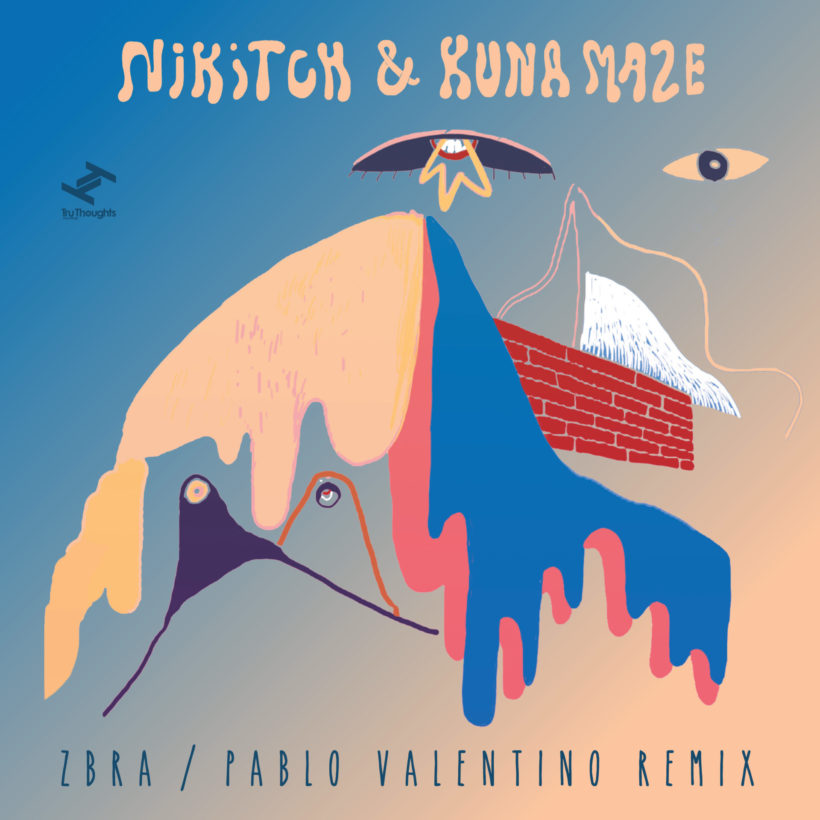 Released: 29 Oct 2020

Label: Tru Thoughts

One of Nikitch & Kuna Maze's most successful songs, the vibrant jazz-bruk explosion "ZBRA" is given a remix by fellow-French DJ and Rex Club resident (Laurent Garnier's iconic Parisian nightclub) Pablo Valentino. Founder of MCDE Recordings which he runs alongside close friend Motor City Drum Ensemble and subdivision imprint FACES Records, Pablo Valentino is renowned for his energetic and eclectic DJ sets and productions.

Taken from their first full length album 'Debùts', France-via-Brussels duo Nikitch & Kuna Maze aka Nicolas Morant & Edouard Gilbert continue to explore the melting point between jazz and club culture with their releases. Pablo Valentino's remix of "ZBRA" follows on from one of the pioneers of broken beat, Dominic Stanton, taking his Domu alias out of retirement to remix the next generation of talent.

The collaboration project between musician Nicolas Morant aka Nikitch and Brussels-based producer Edouard Gilbert aka Kuna Maze began when the duo met at the Chambery Jazz Conservatory in France. Before attending university to study jazz, both artists had trained in classical music while growing up in the Lyon countryside.