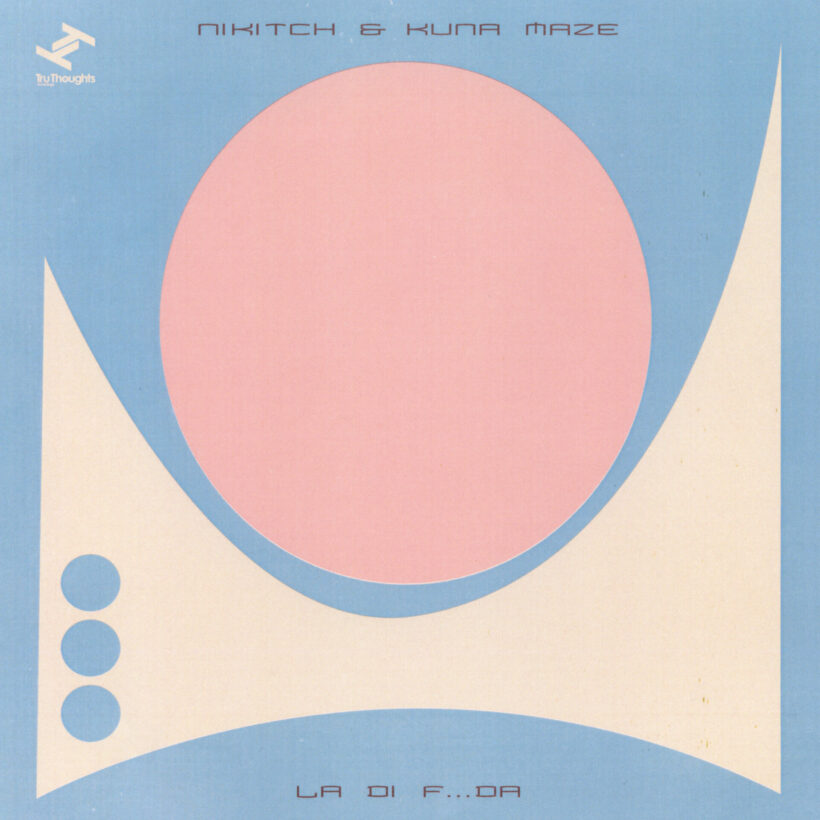 Released: 17 Mar 2022

Label: Tru Thoughts

France-via-Brussels duo Nikitch & Kuna Maze aka Nicolas Morant & Edouard Gilbert announce their new single "La Di F…Da", the first offering from their forthcoming album 'Back & Forth'. "La Di F…Da" accentuates the duo's flirtation with house music, delivering a road-tested crowd-pleaser that playful meshes dub sirens and Nervous Records-esque vocal stabs with elements of Brazilian samba and protean brit-funk energy. A reference to a Mark Wahlberg quote from the iconic Martin Scorsese film The Departed, "La Di F..Da" evolved from an in-joke on tour to a dance floor-filler at shows.

The duo mark a strong return to form announcing new album 'Back & Forth'. Building on the signature sounds the duo developed on their first full-length LP 'Debuts' – that was praised by the likes of Gilles Peterson, Tom Ravenscroft (BBC 6Music) and Music Is My Sanctuary – 'Back & Forth' is a deeper and more radically aesthetic approach to its predecessor.

Nikitch & Kuna Maze expand on their soulful and subtle combination of jazz-flavours and the syncopated beats of broken beat and UKG on 'Back & Forth' which also see's the duo working with collaborators for the first time, such as Brazilian singer-songwriter Joao Selva, while also experimenting with their own vocal material. A direct reference to the mode and method of creation, 'Back & Forth' was catalysed by sketches of ideas sent back and forth online from France (Nikitch) to Belgium (Kuna Maze) before being finalised in studios sessions between Grenoble and Brussels. The concept on the record also plays on the geographical reality of the musicians' relationship, "we have to go back and forth regularly to keep this musical journey moving, and for us to live this life making music" Nicolas says.