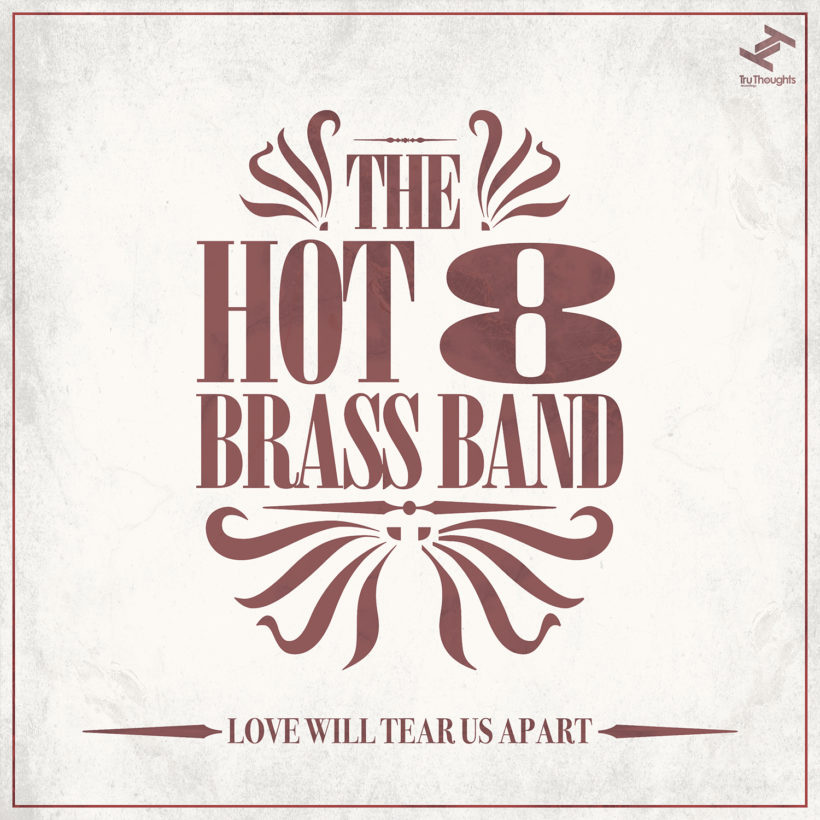 Released: 24 Oct 2018

Label: Tru Thoughts

"Love Will Tear Us Apart" is the latest single from New Orleans' Hot 8 Brass Band to follow the release of their compelling fifth album 'On The Spot', which dropped last year to high praise from the likes of The Observer and Songlines to Billboard and the Wall Street Journal. Coinciding with some new European tour dates, the Grammy-nominated group have put their iconic cover version skills to work on this Joy Division classic.

"We fell in love with this song a long time ago" the band explains, "it has a deep emotional meaning. Although we do listen to a lot of funk, jazz and rap, we listen to British music all the time here in New Orleans and love England's punk scene." Beyond the band's affection for 1970s Britain, the parallels between the tragic stories of Ian Curtis, previous Hot 8 members and young creatives across the industry anchor the Hot 8's attachment to "Love Will Tear Us Apart"; "love tears us apart as we see friends pass and go, but of course they're still part of us and the love we feel collectively".