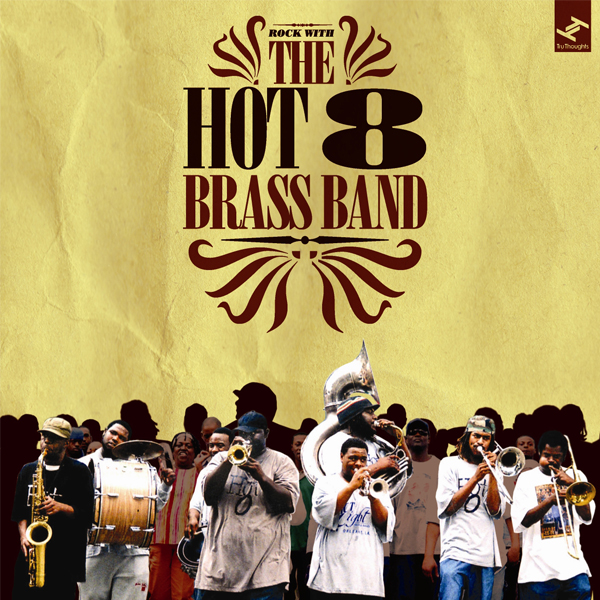 Released: 15 Oct 2007

Label: Tru Thoughts

Far from being a one trick pony, this is an accomplished album that fuses a unique blend of marching brass, jazz, funk, soul and hip hop.
Check the Snoop/George Clinton cover What s My Name for more party vibes than a get together round Dre s! The Hot 8 are a collection of musicians from New Orleans who have first hand knowledge of not only the devastation of Hurricane Katrina, but also the injustice that followed. Yet they still stand by their message of positivity. Life affirming stuff!