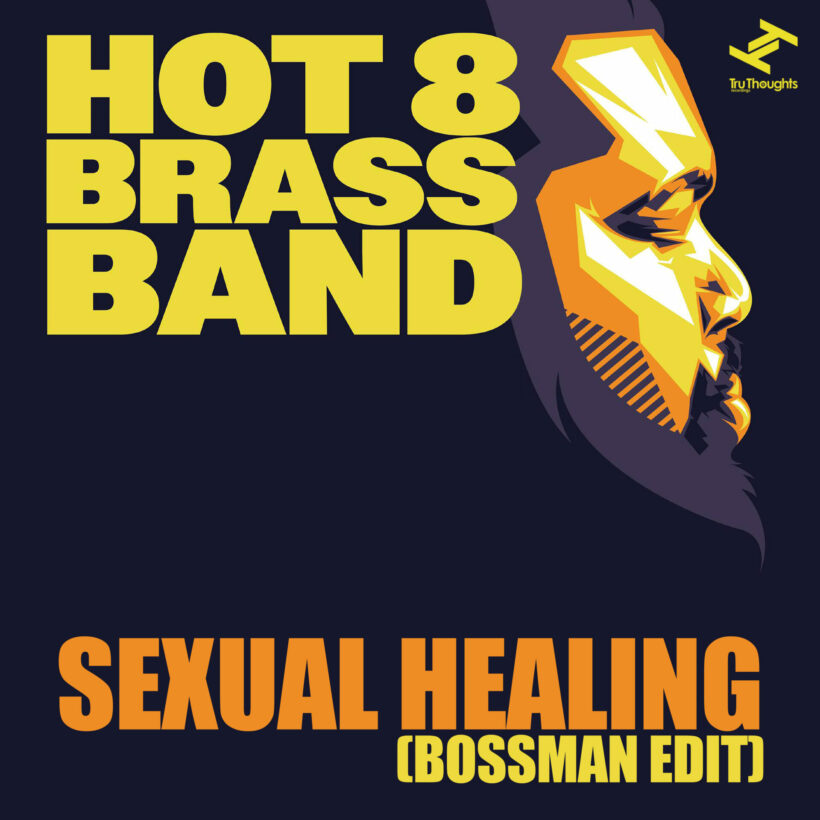 Released: 23 May 2023

Label: Tru Thoughts

The Hot 8 Brass Band's legendary cover of Marvin Gaye's Sexual Healing gets a refresh in time for The Bossman Tour 2023. This stone-cold classic has been a fixture in radio, club and festival sets across the world for over a decade and only continues to grow in popularity. The New Orleans' Grammy-winners bring their infectious energy to the anthem, drawing on the traditional jazz heritage of New Orleans, alongside more modern styles including elements of funk, hip hop, rap, and its local variation, "bounce".

The release aligns with the first leg of the tour, where the band will be returning to stages across the UK, Ireland and US. The tour follows the success of their 'Mardi Gras' (2020) and 'Take Cover' (2019) tour, which boasted sell-out dates across the UK including London's Roundhouse and the Dome, Brighton. The recent passing of Bennie Pete, the beloved co-founder and sousaphone player for the outfit, will be honoured in true New Orleans fashion with 'The Bossman Tour 2023', paying tribute to his "galvanizing force" as a "leader, teacher and mentor". Fellow bandmates add that "Bennie was an inspiration to [the] band and to many other musicians, and the entire musical and cultural community". The dates will celebrate the late Bennie's "greatest wish… that New Orleans culture lives on for future generations". As always, Hot 8 will channel the unique, undiluted energy of the Second Line parades to commemorate their loss.

Transcending genres and trends, Hot 8 have performed and collaborated with the likes of Jon Batiste, Blind Boys of Alabama, Basement Jaxx and Alice Russell, and provided live support for Mos Def, Lauryn Hill and Mary J Blige. Since forming they have established a decade-long affiliation with actor/BBC 6Music DJ Craig Charles, among other tastemakers, DJs and journalists worldwide. The collective earned a win in the 64th Annual Grammy Awards 2022 for their feature on John Batiste's 'Album of The Year', following the nomination of 'The Life & Times Of…' for 'Best Regional Roots Album' in 2013. After a festive appearance Live at Maida Vale for Lauren Laverne (BBC 6 Music), the Hot 8 Brass Band performed for Jools Holland's annual Hootenanny on BBC Two to welcome in 2019. Later that year, after taking to the stage at the BRIT awards in February, Hot 8 Brass Band were invited on the European leg of George Ezra's tour.

The story of the Hot 8 Brass Band has been one of tragedy and triumph. Over the years the Hot 8's ranks have faced the tragic loss of four original members due to street violence and illness, as well as the recent passing of founding member Bennie Pete in 2021. The Bossman Tour 2023 will bring their life-affirming and powerful music to 19 stages in commemoration of Bennie Pete.