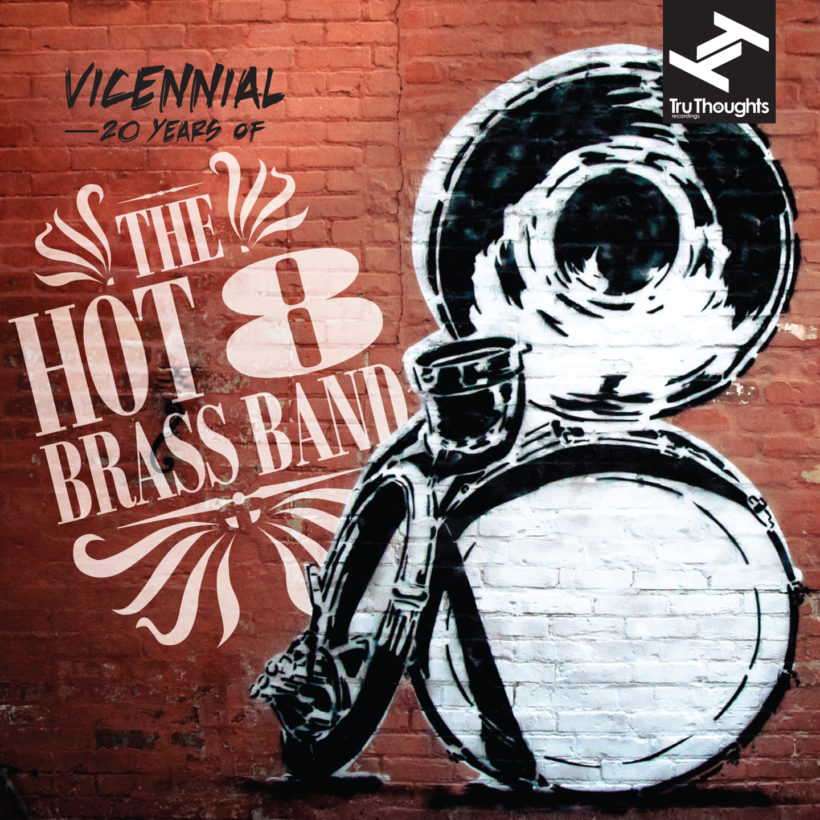 Vicennial – 20 Years Of The Hot 8 Brass Band
Hot 8 Brass Band
Released: 23 Oct 2015

Label: Tru Thoughts

New Orleans' Hot 8 Brass Band toast their 20th Anniversary in typical roof-raising style, announcing a series of releases to celebrate this significant and incredibly hard-won milestone. Kicking off proceedings with the first new recorded music from the band since 2013, is the "Papa Was A Rolling Stone"/"We Shall Walk Through The Streets Of The City" single, two weeks ahead of the 'Vicennial – 20 Years Of The Hot 8 Brass Band' album. The essential LP is packed with newly re-recorded versions of classic Hot 8 material, as well as brand new tunes, and sees Hot 8 on the form of their lives.

Across three albums – 2007's 'Rock With The Hot 8', 2012's Grammy-nominated 'The Life & Times Of…' and 2013's 'Tombstone' – with a host of standout singles, including their iconic version of "Sexual Healing" alongside several other covers and equally impressive originals, Hot 8 Brass Band have told the story of their lives and their city like only they can.

Transcending genres and trends, Hot 8's party rocking sound and indomitable energy have become renowned across the world, with an ever-growing fanbase and media features across the spectrum from The Guardian to Esquire, BBC Radio 2 to 1Xtra and beyond. The band and their incredible story were featured in Spike Lee's two New Orleans documentaries When The Levee Broke and The Creek Don't Rise, as well as playing themselves in David Simon's hit HBO series Treme.