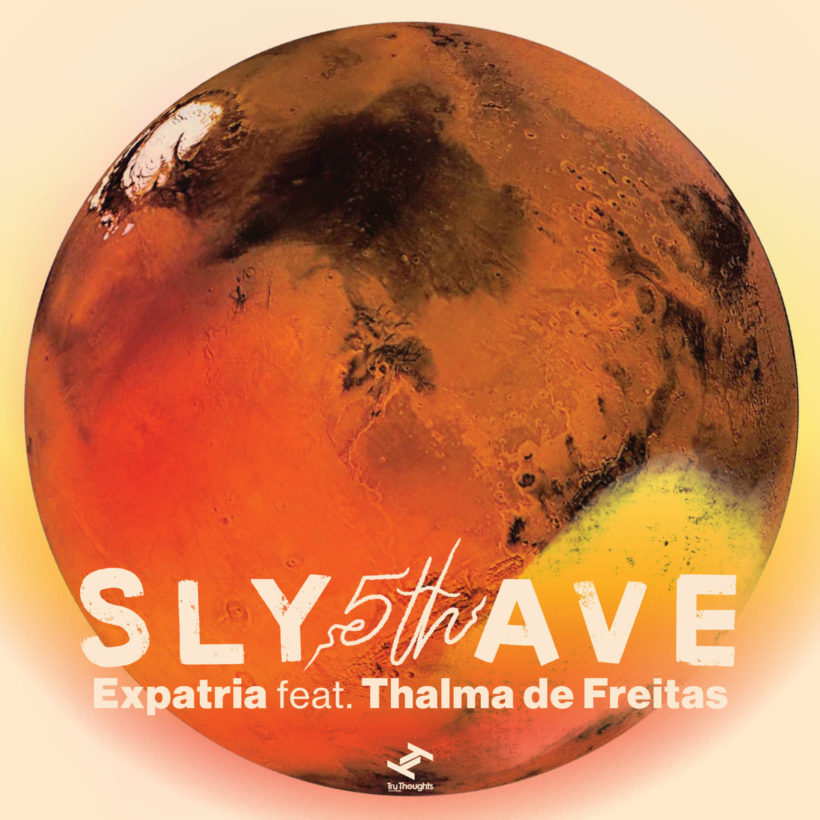 Expatria feat. Thalma de Freitas
Sly5thAve
Released: 2 Jul 2020

Label: Tru Thoughts

"Expatria feat. Thalma de Freitas" is the latest single from Brooklyn-based multi-instrumentalist, composer, arranger and producer Sly5thAve, taken from his self-produced forthcoming LP 'What It Is' (out 18th September).

Returning with his first new music since the critically acclaimed project 'The Invisible Man: An Orchestral Tribute to Dr. Dre', the track follows singles "With You feat. Denitia", "The Night feat. Melissa McMillan" and "More Or Less feat. Marlon Craft", which have received support from the likes of Gilles Peterson, Nemone and Shaun Keaveny (BBC 6Music), EARMILK, Dummy, Jamz Supernova (BBC 1Xtra), Tony Minvielle (Jazz FM), MBE (KCRW) and Toshio Matsuura.

Written and performed by Brazillian Grammy-nominated vocalist, composer and actress Thalma de Freitas, "Expatria" is a song born out of longing and sadness. "I was staying with Thalma and her family in LA and we were working on songs", Sly5thAve explains "She was playing me a lot of Brazilian music and explaining to me about the culture and the meaning of the word 'Saudade'". A Portuguese and Galician term, 'saudade' used to describe a feeling of melancholic nostalgia – "a pleasure you suffer, an ailment you enjoy" in the words of Portuguese writer Manuel de Melo.

In "Expatria", the essence of saudade is used by the Afro-Brazilian Folk songwriter as a reference for feelings towards one's home; to miss a place, but to also feel contempt for what it has become. Improvised vocal riffs and haunting lyrics glide over Brazilian Jazz-inspired woodwind additions to create an eerie blend of sounds and cultures that invoke the spirit and message at the heart of the track. "Salve Salve-se" de Freitas repeats, encouraging the people of her home nation of Brazil to save themselves; "The poem is a call for action against abusive patriarchy of the State, for the sake of our beloved motherland, a pledge for Brazilian people" de Freitas explains.

As a multidisciplinary artist, Thalma de Freitas is a household name in the Brazilian contemporary cultural scene and represented Brazil with a performance at the Paralympic Games Closing Ceremony in London 2012. She has collaborated with the likes of Caetano Veloso, Gal Costa, Joāo Donato, Anelis Assumpçāo, Quantic, Madlib, Mateus Aleluia and Kasami Washington.