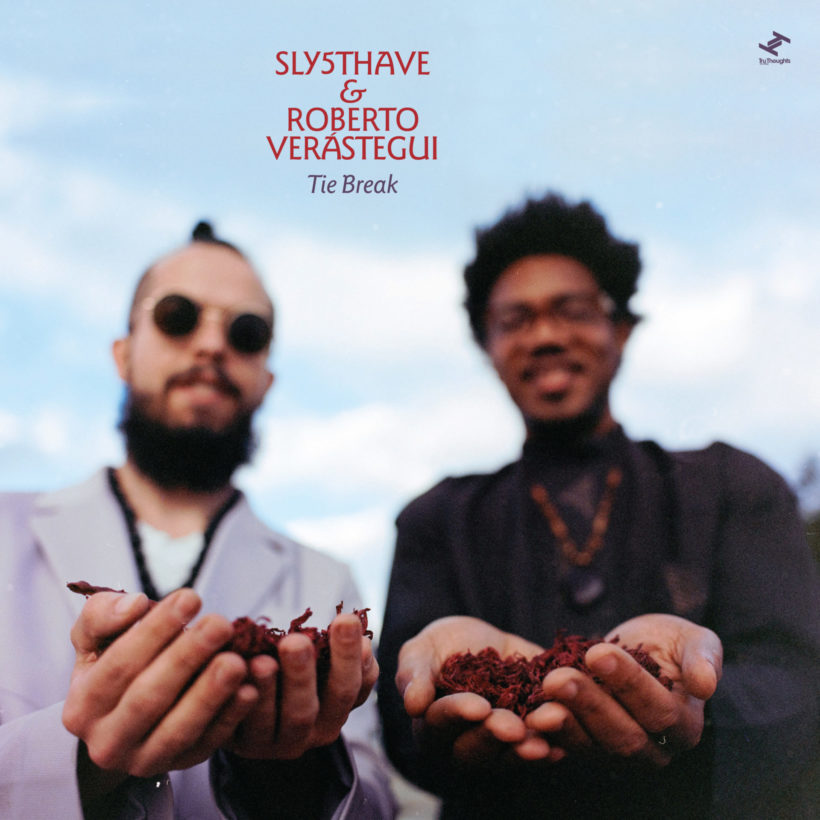 Sly5thAve & Roberto Verástegui – Tie Break
Sly5thAve
Released: 27 Jan 2022

Label: Tru Thoughts

"Tie Break" is the first single from 'Agua de Jamaica' (out 25th March), the collaborative project between producer, multi-instrumentalist, composer and arranger Sylvester Uzoma Onyejiaka II AKA Sly5thAve and pianist and composer Roberto Verástegui. The pair originally met whilst studying Jazz in Texas and began piecing together the release on Sly5thAve's first visit to Mexico, over a drink of Agua de Jamaica – a drink made with water, hibiscus flower and sugar. Recorded during lockdown in Mexico, the LP is built from a passionate and comprehensive understanding of Jazz, a love of Hip Hop and Mexico City's ever-vibrant artistic culture, Latin flavours, and the African roots from which these sounds grew.

Epitomising this fusion of sounds and collaborative talents on introductory single "Tie Break" Sly5thAve reworks a track originally written as a big band chart for the Orquesta Nacional de Jazz de Mexico by Roberto. Beginning with the original lead sheet, laced with nods to Funk and Hip Hop, the pair improvised a Jazz reworking before taking it home to layer synths, piano and beats. With a constant backbeat and harmonic pattern courtesy of Sly5thAve, Roberto's Hammond organ takes the experimental Jazz centre stage. "I'm trying to catch the vibe that I got from London the first time that I was there", Roberto enthuses, "I remember passing a through a pub and noticing the excitement about a tennis match. A bunch of people were watching Wimbledon and drinking. I remember that feeling well and wanted to name a song after the experience".