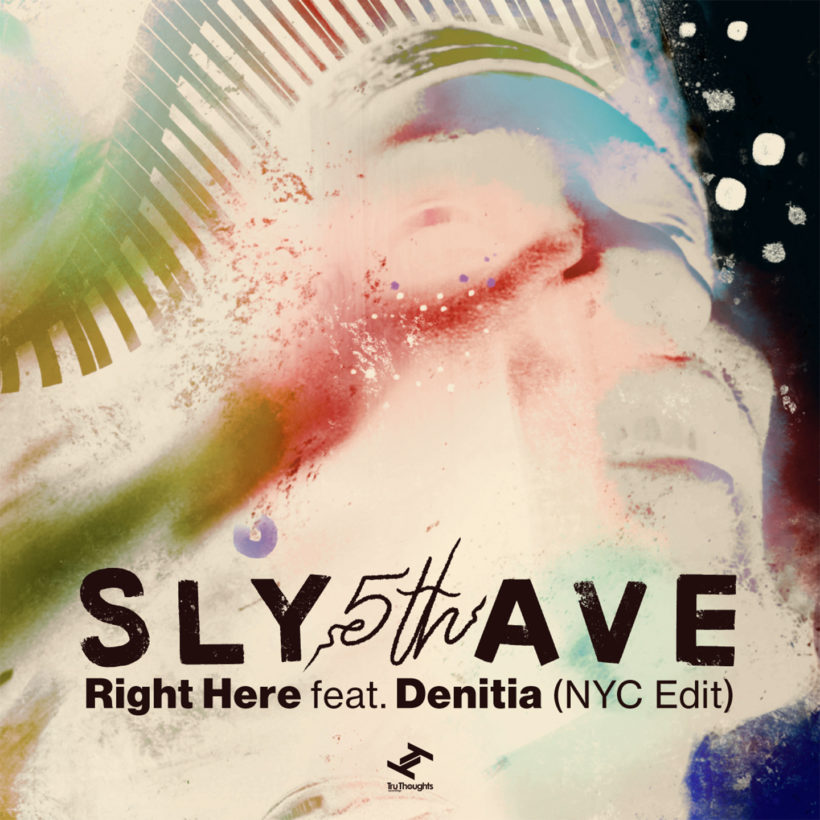 Right Here feat. Denitia (NYC Edit)
Sly5thAve
Released: 26 Nov 2020

Label: Tru Thoughts

"Right Here feat. Denitia (NYC Edit)" is the latest single from Brooklyn-based multi-instrumentalist, composer, arranger and producer Sly5thAve, presenting a special live recording of "Right Here feat. Denitia" – a love song of undying affection. Taken from his critically acclaimed self-produced LP 'What It Is', the NYC Edit was recorded at The Bridge Studios with friend and collaborator Denitia and demonstrates not only the collaborative musical insight of the pair, but also continues to celebrate Sly5thAve's ability to excel as an arranger of a full orchestra, a multi-instrumentalist and a producer.

"It's a revelation of unconditional love – there's no need for pretence or fussy ambience. This is a love that will listen when you talk, when you need a shoulder to cry on, this is it", Denitia says of "Right Here".

Sly5thAve and Denitia first met at The Clubhouse (AKA The Clubcasa or BKLN1834) in Brooklyn, New York. Home to a host of New York talent, Sly5thAve credits The Clubhouse as being largely responsible for his entire sound; "That house was our paradise for a while where we could learn and grow." Having met Denitia shortly after moving to New York, the pair immediately started making music together under the codename "Strawberry Jam". "It was really our excuse to get together and write music together because we loved it so much", Sly5thAve enthuses. "She has always been one of my favourite songwriters. I think a lot of it has to do with her coming up in the Nashville tradition of storytelling; all of her songs take you on a journey. I can always see a picture and she does it so effortlessly".