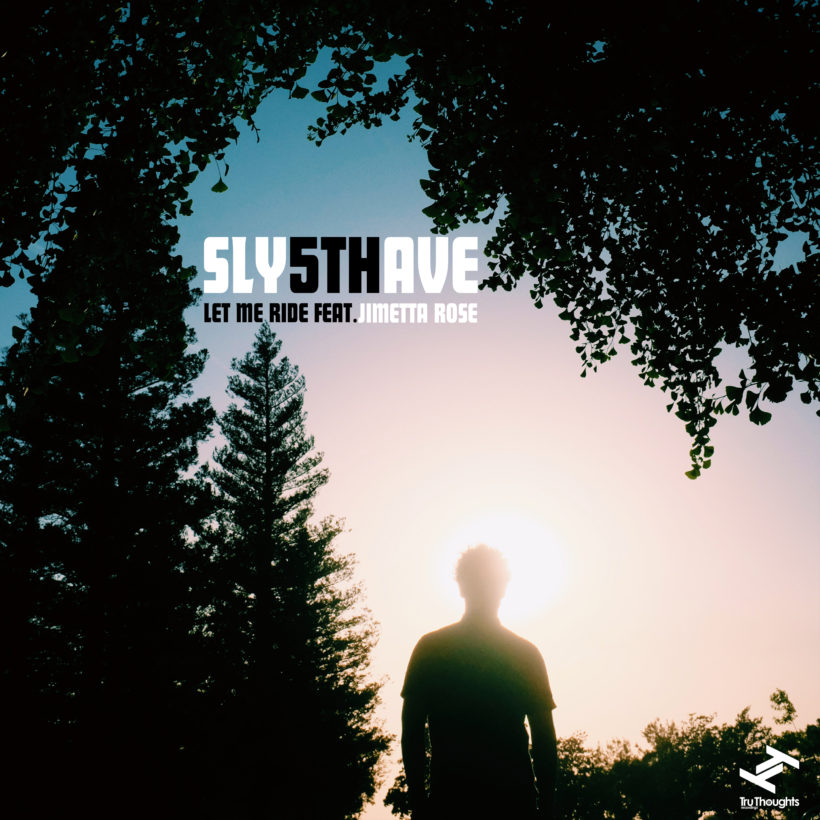 Let Me Ride Feat. Jimetta Rose
Sly5thAve
Released: 20 Oct 2017

Label: Tru Thoughts

Multi-instrumentalist, arranger and producer Sly5thAve drops lead single "Let Me Ride feat. Jimetta Rose" from his upcoming album. Recorded with a full orchestra, this uplifting arrangement reimagines one of the closest tracks to Sly5thAve's heart from Dr. Dre's iconic 'The Chronic' album in the form of an Extended Version and Radio Edit.

This recording is the result of a concert assembled by Sly5thAve on November 20th, 2015, where some of the best musicians LA had to offer performed a benefit show dedicated to building a music school in Compton. The concert was attended by Dr. Dre –who took to the stage to congratulate Sly5thAve's arrangements –and over 1,200 people who witnessed the first taste of his orchestral tribute to Dr. Dre's legacy, which will be revealed further in his forthcoming album dropping on Tru Thoughts later this year.

Sly5thAve's arrangement in "Let Me Ride feat. Jimetta Rose" ignites hip hop samples which are guided by the orchestra's tightly-knit explorations and the soaring, soulful voice of Jimetta Rose, whilst pushing back against rigid genre constraints. Speaking about the significance of the samples in the original, Sly5thave explains: "My parents played a lot of Parliament and Funkadelic when I was growing up and "Mothership Connection" was something I was familiar with from an early age."

A true West-coaster herself, and a good friend from touring with Sly5thAve, Rose truly owns the role; adding a new layer of authenticity to the track, her vocals undulate and take hold on the sublime journey of "Let Me Ride". Interpreting the lyrics Sly5thAve says: "When Jimetta's singing "Let Me Ride" she's singing 'let me be, get off my back, stop killing us, locking us up and making money of our backs; stop treating me a certain way' that's how I feel it". The impetus behind reclaiming a safe space is put forth in the subtext of his upcoming project, which like the music of N.W.A, calls out against excessive force used by the police and racism. He elaborates: "We've lost so many lives at the hands of police brutality, which hits especially close to home for me as a young black man".

In the longer playing "Let Me Ride feat. Jimetta Rose (Extended Version)" Sly5thAve and company allow more time to build up a deeply funky dialogue which breaks out into an epic cosmic freak-out. "We were aiming to make it sound like we were jamming live, having a good time. It's a party track – something you would play at a block party" Sly5thAve recalls.