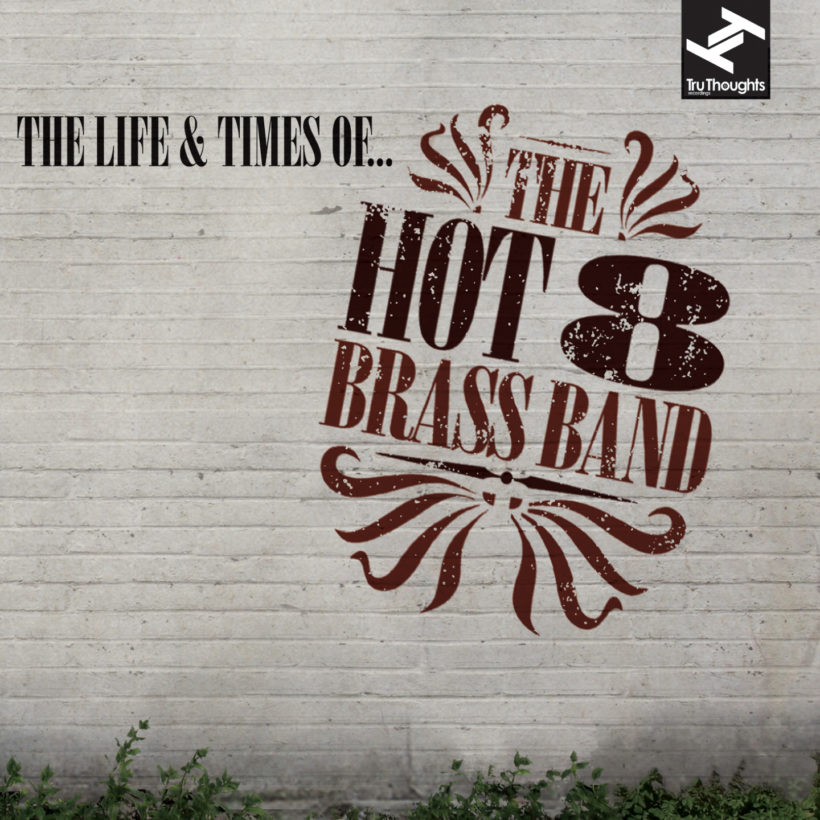 Released: 11 Dec 2012

Label: Tru Thoughts

Hot 8 Brass Band's second album, 'The Life And Times Of… The Hot 8 Brass Band', is out 12th November on Tru Thoughts, announcing the emphatic return of New Orleans' premier purveyors of roof raising, jazz infused, funk and hip hop fuelled marching band music, straight from the heart and fresh from the second line parades.

This is Hot 8 Brass Band's first new material since their acclaimed debut (2007's 'Rock With The Hot 8', featuring their famous cover of "Sexual Healing") put them on the global stage. In the years since – alongside their regular US headline shows, parades and community projects – the group have supported the likes of Mos Def, Lauryn Hill and Mary J Blige live, and played several international tours taking in Glastonbury festival, Roskilde and more. Highly respected among fellow musicians, they have guested on albums by the Blind Boys of Alabama and Basement Jaxx. Having appeared in Spike Lee's original post-Katrina documentary When the Levees Broke, Hot 8 also featured in the follow-up, When the Creek Don't Rise; and HBO recently included their remarkable story in the hit Treme television series.

Hot 8 is a band with stories to tell. Neither fairytales nor melodramas, but simple, often hard truths: the lives and the times of the band's eight full-time members, who have seen more than their share of tragedy, not least the violent and untimely deaths of several of their number, and the hurricane devastation and aftermath in their city. In addition to their lifelong affinity with their instruments, Hot 8 Brass Band boast a rare depth of vocal talent to illuminate their tales, and 'The Life And Times Of…' finds them exploring this further; switching from commanding, funky lead vocals, to rapped verses laid down with passion and skill, to melodic hooks and harmonies – that range from emotive, gravelly baritones through instinctively whooped falsettos – with abandon.

'The Life And Times Of…' is itself the first part of a two album project; showcasing the party side of the band, it is packed with joyful grooves to get feet moving. The next instalment – to follow in Spring 2013 accompanied by live dates in the UK and Europe – will be more reflective, an emotional tribute to fallen band members and the funeral parades which centre on this music. "These two records will celebrate the times we have had both before and after the storm. Burying our dead and letting their spirits soar, celebrating our city and the lives that our band mates have lived individually and collectively as Hot 8," explains band leader and tuba player Bennie Pete.