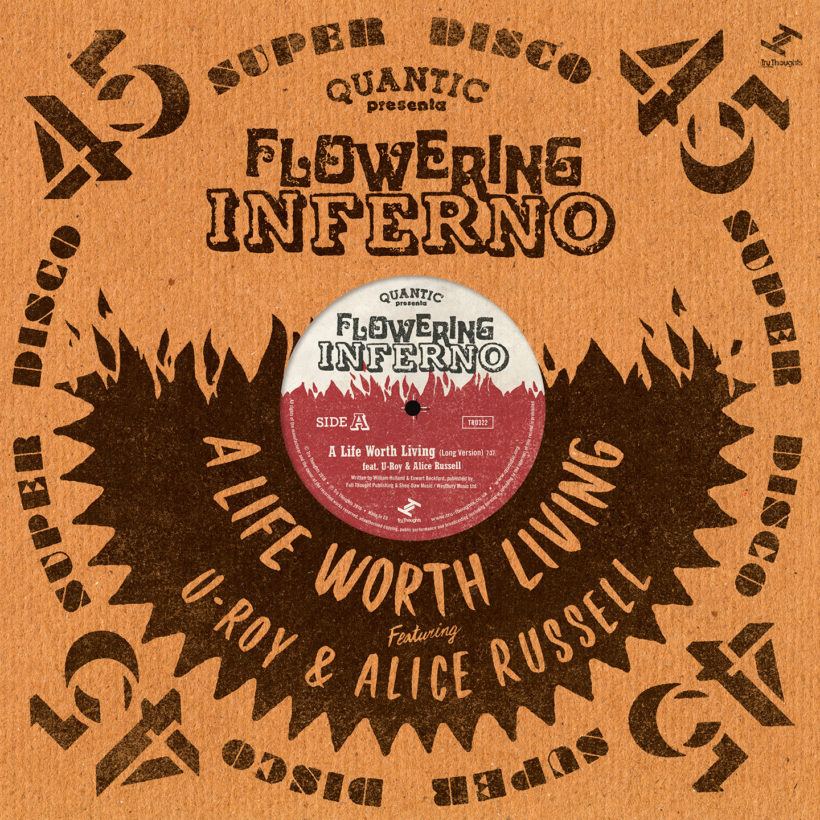 Released: 13 May 2016

Label: Tru Thoughts

"A Life Worth Living feat. U-Roy & Alice Russell" brings the first tantalising taste of '1000 Watts', the new album from Quantic's acclaimed tropical dub-infused Flowering Inferno project. With vocals from Jamaican reggae legend U-Roy and long-time Quantic collaborator Alice Russell, this 12" vinyl single boasts the long version of the track with an exclusive Quantic Dub on the B-side, while the download card and digital version of the single also highlight the album version of the song.

Laden with positive spirit and hazy tropical heat, the chorus of this single sees renowned soul singer Alice Russell reprising the delicate, Minnie-Riperton-esque vocal style that captivated the world on the Quantic & Alice Russell album (and BBC 6Music Playlisted single of the same name) 'Look Around The Corner'. Russell's ethereal harmonies play off the charismatic stylings of toaster extraordinaire U-Roy, who is fondly known as the Originator for his central role in the evolution of dub music. "I'm a big fan of his, and have many of his old dub plate versions in my record collection", enthuses Will "Quantic" Holland. Having laid down the instrumental track in Los Angeles – with a hypnotically catchy horn riff layered over rootsy, dub-fuelled production – Holland then recorded Russell's contribution in London before U-Roy added his part in Jamaica, vibing over the whole track in his inimitable style.