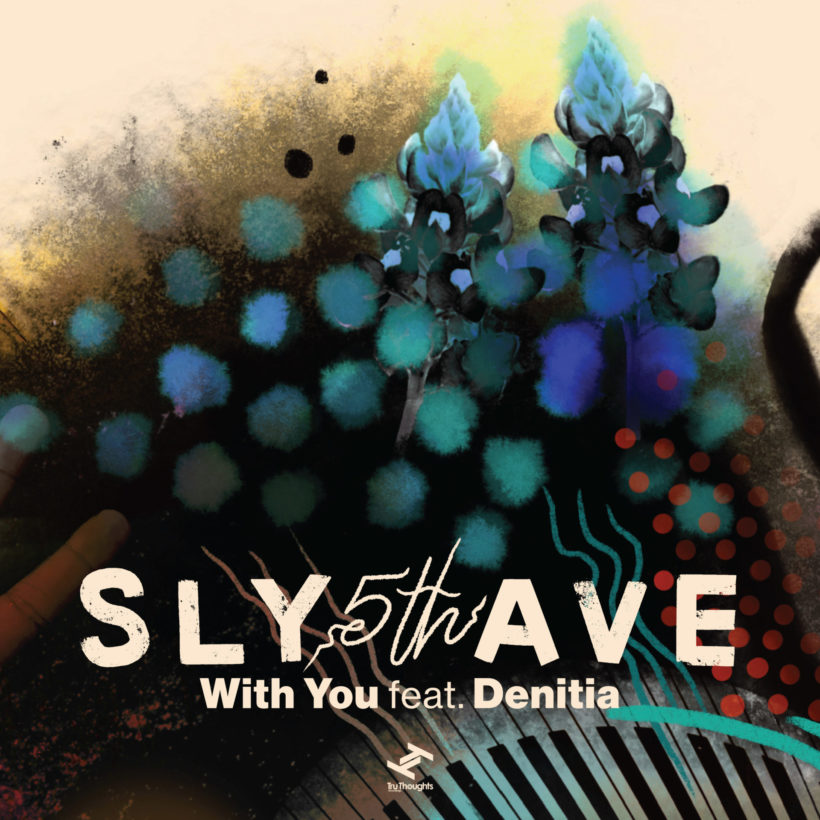 With You feat. Denitia
Sly5thAve
Released: 10 Mar 2020

Label: Tru Thoughts

"With You feat. Denitia" is the age-old tale of long distance love, this time set against a backdrop of the intergalactic war for the fate of the universe. The release marks the return of Sly5thAve – AKA multi-instrumentalist, composer, arranger and producer Sylvester Uzoma Onyejiaka II – with new music for the first time since his critically acclaimed project 'The Invisible Man: An Orchestral Tribute to Dr. Dre'.

Fellow Texas-born and Brooklyn-based vocalist, lyricist and musician Denitia takes centre stage on this bittersweet journey of everlasting love. Crafting the story around a space traveller that must leave earth – and her lover – for the final time, she explores the yearning and loss that litters the breakdown of long distance relationships. With the scene set around the most earthy conditions the tale is analogous to a long distant relationship in which two lovers are no longer able to deal with the distance anymore. Celestial or human, the idea that love lives on indefinitely and beyond space and time is eternal.