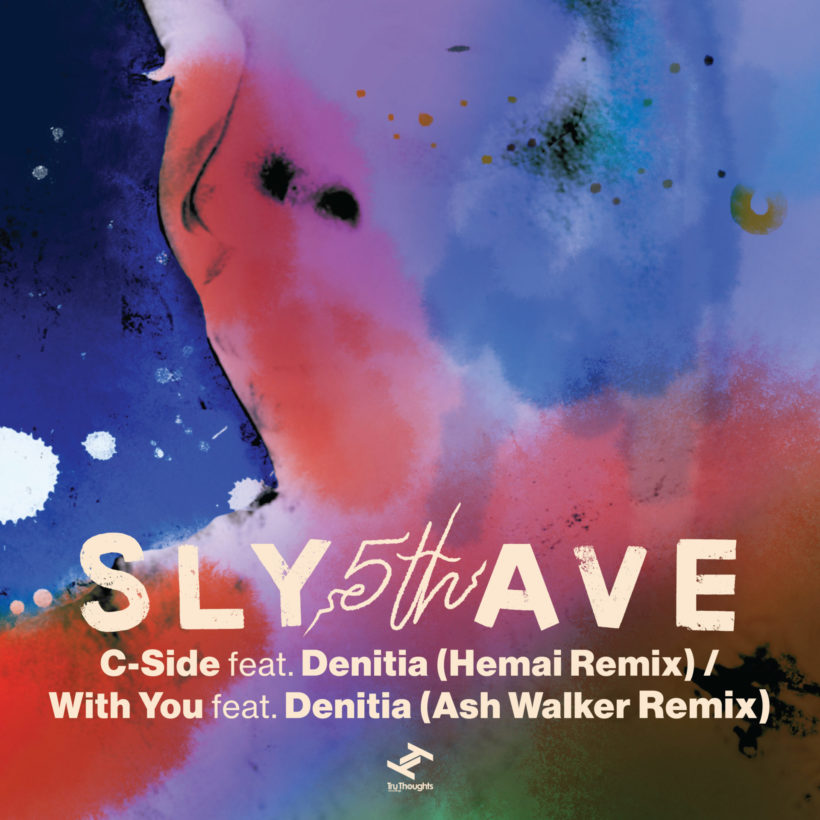 C​-​Side feat. Denitia / Remixes
Sly5thAve
Released: 18 Jan 2022

Label: Tru Thoughts

"C-Side feat. Denitia (Hemai Remix) / With You feat. Denitia (Ash Walker Remix)" is the latest series of reworkings of tracks taken from Brooklyn-based multi-instrumentalist, composer, arranger and producer Sly5thAve's critically acclaimed album 'What It Is'. Alongside the original of "C-Side feat. Denitia", the release features remixes from London-based multi-instrumentalist and producers Hemai and Ash Walker and vocal, lyrical and musical stylings from fellow Brooklynite Denitia.

On "C-Side", Denitia entices the listener with a tale based around the battle for human connection in the age of technology. 22-year-old Birmingham-born multi-instrumentalist/producer and Tru Thoughts labelmate Hemai creates a sonic fusion of Jazz and sleek synths around the vocal of the original track. The remix follows the release of Hemai's debut album 'Strange Beauty' which saw support from Lauren Laverne, Jack Saunders (BBC Radio 1), Jo Whiley (BBC Radio 2), Jamz Supernova, BBC Introducing, Tony Minvielle and China Moses (Jazz FM), Papaoul (Worldwide FM), EARMILK, Stereofox and Clash Magazine.

"It instantly stood out to me as a stand-alone track", Louis Hemus AKA Hemai enthuses. "Sly's already magical production with Denitia's smooth but powerful vocal… It was so much fun to rework".

Continuing to demonstrate the collaborative musical insight of Denitia and Sly5thAve, "With You" is the age-old tale of long-distance love, this time set against a backdrop of the intergalactic war for the fate of the universe. Ash Walker takes the track a step further towards an otherworldly dancefloor. With his recent releases receiving praise from the likes of Gilles Peterson, Don Letts, Gideon Coe, Clash Magazine, MIMS and XLR8R, the multi-genre connoisseur draws on hustling Broken Beat influences with his take on "With You".

"I had been a fan of Sly's for while and stumbled across this track when doing some digging for my monthly radio show. The warmth and simplicity of the track really resonated with me. Such an elegant arrangement with Denitia's velvety smooth vocal line accompanied by buttery rhodes and sax… It was a beat-makers dream! A myriad of ideas quickly opened up in my head on listening to it for the first time and it led me in a bumpy four four direction." Ash adds.