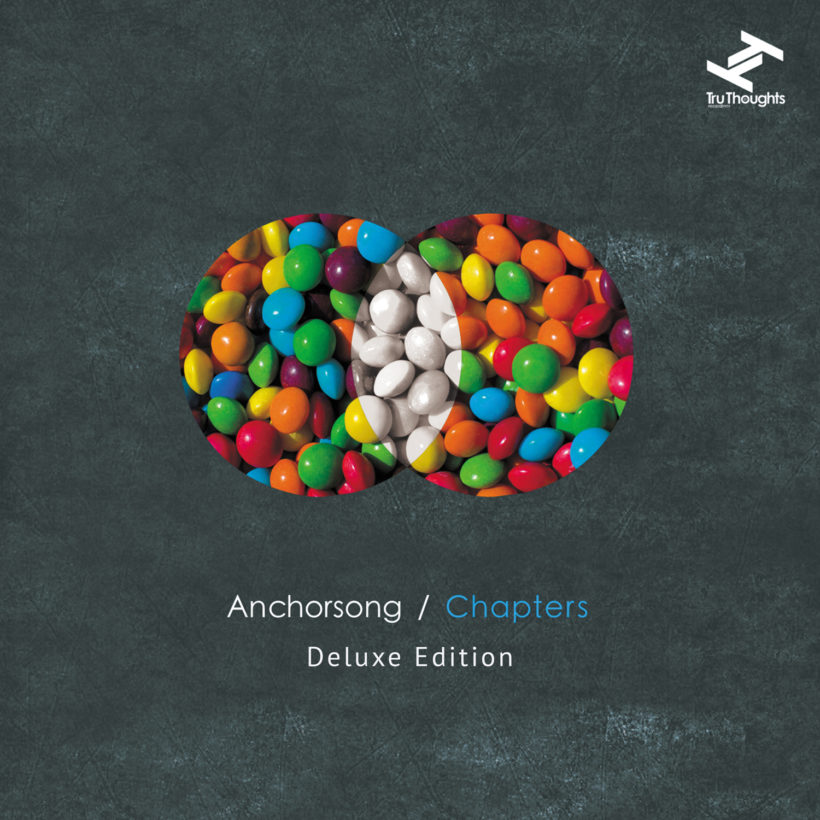 Chapters (Deluxe Edition)
Anchorsong
Released: 29 Nov 2021

Label: Tru Thoughts

London-based Japanese producer Anchorsong aka Masaaki Yoshida celebrates a decade since the release of his debut album 'Chapters' with an expansive deluxe edition featuring previously unreleased and exclusive bonus tracks from the Chapters-era. The captivating debut kickstarted a partnership with Tru Thoughts and propelled the loop manipulator onto the world stage: "It's hard to believe 10 years have passed by since I released my first album on Tru Thoughts", Masaaki says.

Back in 2011, the then BBC Radio 1 music guru Huw Stephens, heartily championed Anchorsong after seeing him at SXSW, and lifted the lid on 'Chapters' with an upfront play of the music, fuelling the buzz for this stunning new material. The first single "Ghost Touch" / "Plum Rain" gained rapturous early tastemaker feedback for its fresh and punchy yet deep and organic sound. An addictive listen, 'Chapters' reveals more with each play, fusing diverse influences including rock, hip hop and electronica, with every note – from beats right through to strings – played by accomplished multi-instrumentalist Yoshida himself.

Originally from Tokyo, Anchorsong moved to London in 2007, via a stint in New York. He has amassed a worldwide following for his hook-laden, idiosyncratic and energetic music, built from multiple layers of live instrumentation and electronic production; his ability to translate this into a thrilling live spectacle further sets him apart.

Attention-grabbing album opener "Split" demonstrates a key compositional technique: several instruments (in this case guitar, organ, sitar, Rhodes & shamisen) playing an identical phrase in turn. This can also be found on the incredibly infectious "Darkrum", "The Blacksmith" and "Before the Apple Falls". The two digital single tracks display a great range of feeling, with a glimpse of dark underbelly in the highly percussive, edgy beat of "Ghost Touch", whose spookiness is compounded by Anchorsong's fancy for using guitar effects, especially overdrive/distortion, to subvert the sound; and evocative beauty in "Plum Rain", written in Japan during the rainy season – the rich dynamic and non-dynamic textures are shot through with the piano melody, drenching the listener in the atmosphere of that liquid Japanese afternoon.

'Chapters' would act as the blueprint for his globally recognised unique live shows which have been described as "like watching a painter drawing on a white canvas". Through his inventive use of an MPC2500 and keyboard, Anchorsong has wooed crowds at SXSW and on the BBC Radio 1 airwaves in session for Huw Stephens (Maida Vale) and Rob Da Bank. 'Chapters (Deluxe Edition)' features a host of bonus tracks previously unreleased on DSPs including Japanese bonus track "Amulet", previous Juno Download exclusive "Mr. Typewriter", as well as "Breathe Breathe Me" and "Calling (Never Stop)" from Anchorsong's debut self-released EP "The Storytelling EP"; alongside collating remixes of Darkrum by producers Kidkanevil and Throwing Snow, and the Darkrum single b-side "Hit The Bottom".