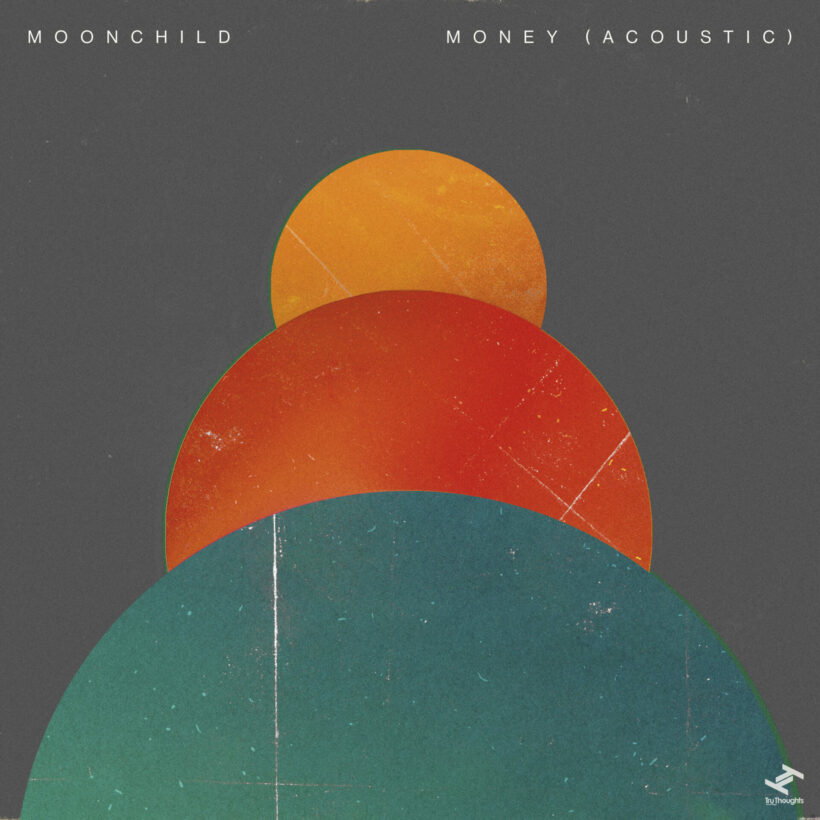 Released: 12 Sep 2023

Label: Tru Thoughts

The new offering from GRAMMY-nominated LA-trio Moonchild aka Amber Navran, Andris Mattson, & Max Bryk, is a spacious revisioning of "Money",  taken from Moonchild's striking 2019 album 'Little Ghost'. The origins of "Money (Acoustic)" stem from the band's live shows, as singer, producer, and woodwind player Amber expands: 

"We loved the combination of the acoustic setup and the horn arrangements we had been playing at our live shows. We have so much fun rearranging the songs for the live show, so we were excited to capture it on this recording. The spacious, broken-down feel also leaves more room for the breathiness of my vocals to come through."

Talking about the new acoustic re-imaginings and the process of revisiting old songs, Max Bryk from the West Coast trio adds: "These acoustic reflections naturally shows some of our growth as musicians over the last 10 years. Amber's vocals, in particular, are a fantastic example of that. A more subtle example of growth is our musical maturity and restraint. Leaving space for the music to breathe. I think that's the main reason we created this new project, and we are excited to share with our fans." 

Moonchild have been teasing fans, drip-feeding versions from this acoustic project and from across their varied catalogue, including "The Truth (Acoustic)" taken from the band's highly acclaimed 2014 sophomore album 'Please Rewind', as well as "Run Away (Acoustic)" and "The List (Acoustic)" from their renowned 2017 album 'Voyager', now considerd a modern classic in the neo-soul genre scene. "The List (Acoustic)" was paired with a video directed and edited by the talented Phil Beaudreau (who's also a phenomenal musician and producer in his own right). The music video acts as a visual postcard to a decade of Moonchild touring as a band, "In brainstorming, Amber came up with the idea of playing around with that old vintage U.S. National Park poster-style animation", Andris adds. The band have recently finished up their second US 'Starfruit' tour this April, heading to new cities around the country due to the success of 'Starfruit'.