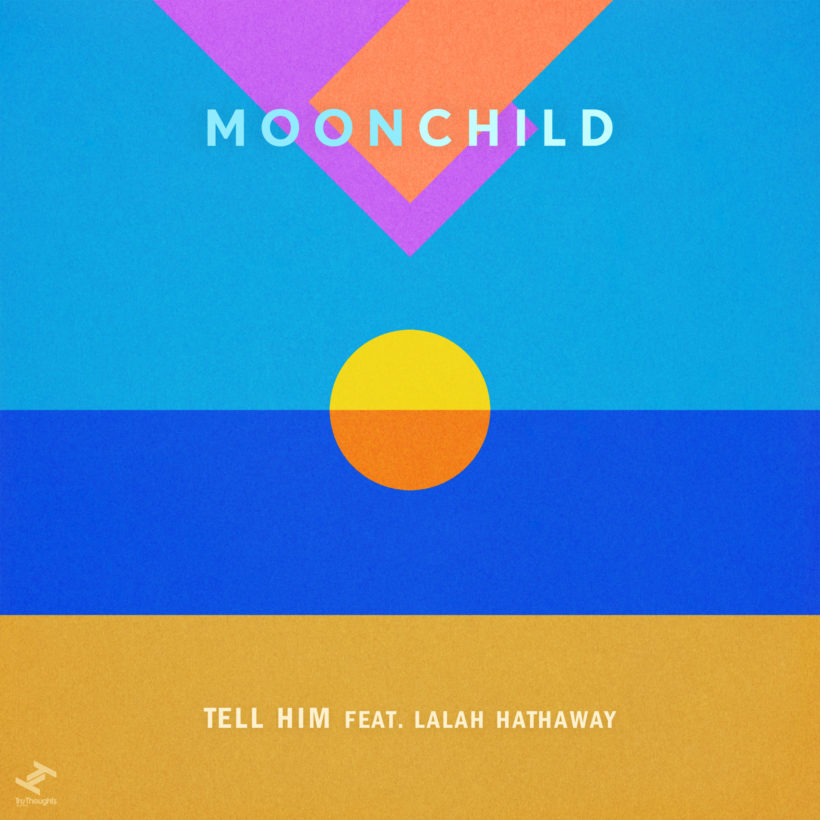 Tell Him feat. Lalah Hathaway
Moonchild
Released: 6 Jan 2022

Label: Tru Thoughts

"Tell Him feat. Lalah Hathaway" is the latest single from Moonchild's upcoming album 'Starfruit' (out 11th February) featuring the Grammy award-winning daughter of Donny Hathaway who has previously collaborated with the likes of Meshell Ndegeocello and Mary J. Blige. The forthcoming fifth album from the LA-based trio (Amber Navran, Andris Mattson, and Max Bryk) features singles "Too Good" and "You Got One feat. Alex Isley" alongside forthcoming collaborations from Rapsody, Tank and The Bangas, Ill Camille, Mumu Fresh, Chantae Cann, and Josh Johnson.

Music from the highly anticipated album has received radio support from the likes of Clara Amfo and Sian Eleri (BBC Radio 1), being named one of BBC Radio 1's Hottest Records, Jamz Supernova (BBC 1Xtra), Tarzsa Williams (BBC 6Music), Morning Becomes Eclectic (KCRW), Bandcamp Weekly and Jazz FM playlisting alongside support from DJs Tony Minvielle, China Moses, Anne Frankenstein, Simon Phillips and Nigel Williams.

Alongside the extensive list of featured artists on 'Starfruit', the release sees Moonchild experimenting with new synths and sounds. While still rooted in their trademark tones, these textures and sound palettes elevate 'Starfruit' to new and impressive Moonchild musical territory. "Max has this arpeggiator synth patch that makes me so happy, Amber incorporated this cool octave pedal patch on her vocals, and I made a keyboard patch I'm obsessed with," Andris remarks.

Opening 'Starfruit' with the sound of a knock on the door, "Tell Him feat. Lalah Hathaway" eases into a groove centred around drums from band member Andris Mattson; "I made the initial track for this as part of a Song a Day for a Month challenge that we all did back in April 2020" he explains, harking back to the band's creative process over lockdown. Wrapped up in glistening vocalist from Amber Navran and the legendary Lalah Hathaway, "Tell Him" explores the point in a relationship where words become lost on a partner. With the lyrics "a kiss takes the power from your lips", Amber and Lalah muse over the way words lose their impact when you get close to someone; "sometimes you just have to call their friend and say, "hey, you tell them"", Amber adds.