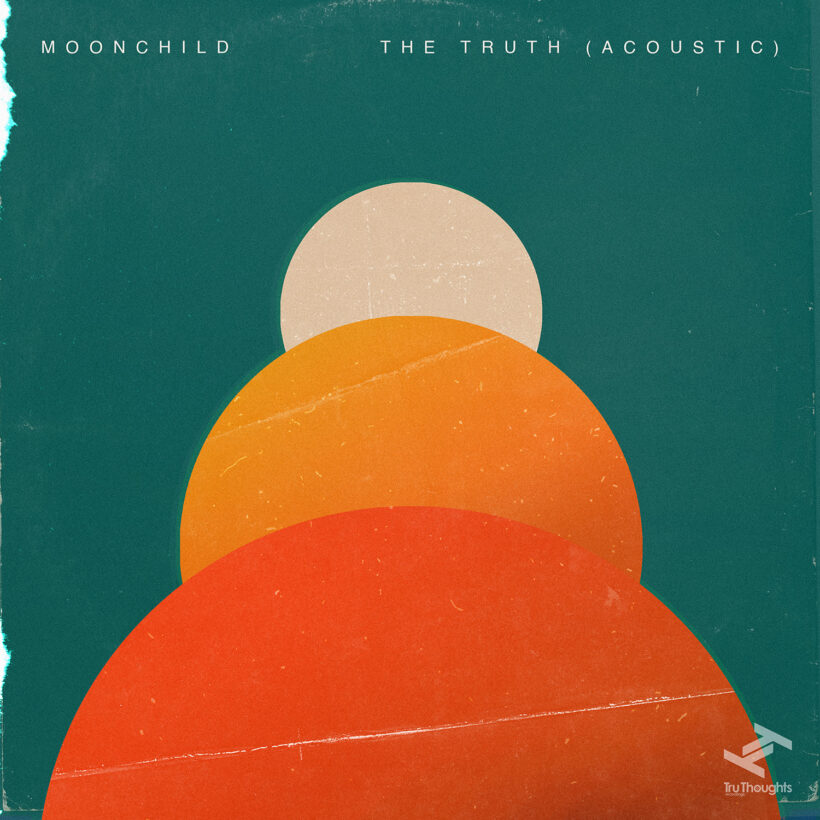 The Truth (Acoustic)
Moonchild
Released: 29 Jun 2023

Label: Tru Thoughts

Moonchild reshape 'The Truth' into a delicate & sublime acoustic version.

"The Truth (Acoustic)" is the new single from LA-based trio Moonchild, aka Amber Navran, Andris Mattson, & Max Bryk. Taken from the band's highly acclaimed sophomore album 'Please Rewind', "The Truth (Acoustic)" sees Moonchild deconstruct the dense production of the album version, reshaping the song into a delicate and sublime acoustic version. Talking about the new acoustic re-imagination and the process of revisiting old songs, the West Coast trio add:

"Getting to reimagine 'The Truth' was such a treat. The album version is from 'Please Rewind' which came out way back in 2014 and features heavy-hitting production. For the acoustic version, I knew we would want to strip it down and find something new to go under this beautiful song that Amber and Andris wrote. I was thinking back to our more recent Tiny Desk performance and made a decision to use small-sounding instruments, like a toy piano, glockenspiel, clarinet & flute, whistling & ukulele, and the pocket piano synth. I wanted the whole thing to sound miniature, like a model version of the song you could build and put in a bottle." – Max Bryk

"The Truth (Acoustic)" follows the beginning of Moonchild's Reflections project with "The List (Acoustic)", inspired by their iconic Tiny Desk session (now sitting at 4.7 million views), and "Run Away (Acoustic)" also from the renowned album 'Voyager'. "The List (Acoustic)" was paired with a video directed and edited by the talented Phil Beaudreau (who's also a phenomenal musician and producer in his own right). The music video acts as a visual postcard to a decade of Moonchild touring as a band, "In brainstorming, Amber came up with the idea of playing around with that old vintage U.S. National Park poster-style animation", Andris adds. The band finished up their second US 'Starfruit' tour in April, heading to new cities around the country due to the success of 'Starfruit'.

All three acoustic releases showcase Moonchild's appreciation for new instrumentation, the influence of their live shows, and their constantly developing creative perspectives. The series of acoustic songs follow Moonchild's fifth studio album 'Starfruit' which was nominated for Best Progressive R&B Album at the 2023 65th Annual GRAMMY Awards.