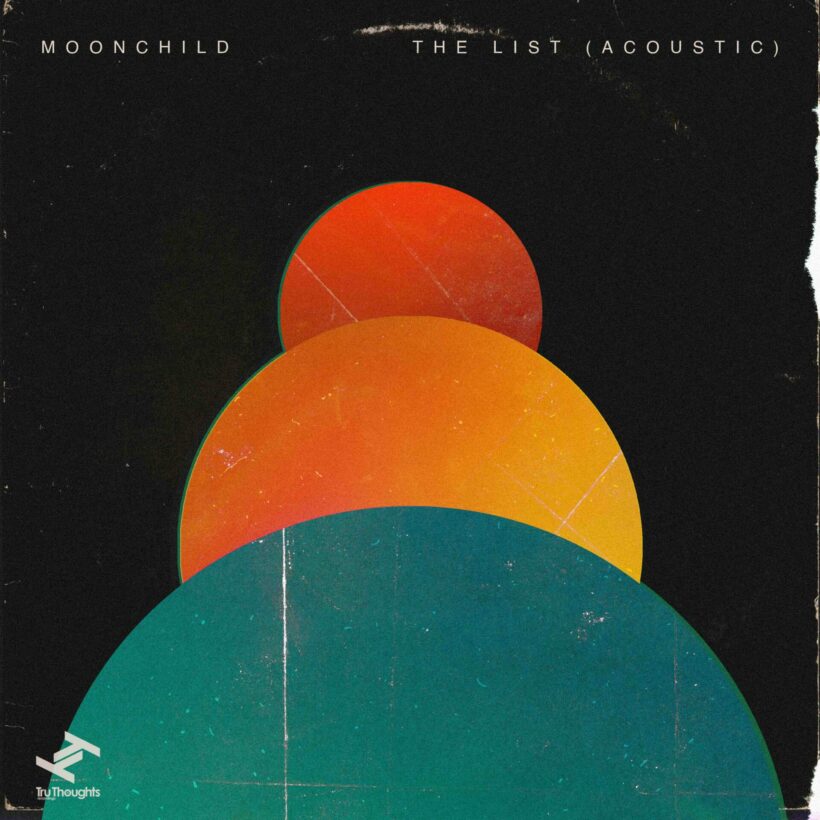 The List (Acoustic)
Moonchild
Released: 23 Feb 2023

Label: Tru Thoughts

The List (Acoustic)" is the latest single from LA-based trio Moonchild (Amber Navran, Andris Mattson, and Max Bryk). The release follows the band's fifth studio album 'Starfruit' which was nominated for Best Progressive R&B Album at the 2023 65th Annual GRAMMY Awards. Inspired by their Tiny Desk Session (now sitting on 4.6 million views), Moonchild present this glistening acoustic reimagining of "The List", originally released on their renowned album 'Voyager'. Having spent ten years working, growing, and collaborating on their sound, "The List (Acoustic)" showcases Moonchild's appreciation for new instrumentation, the influence of their live shows and their constantly developing creative perspectives.

Lyrically situated in the nexus between acceptance and the aftermath of a romantic promise, producer, multi-instrumentalist, vocalist, and lyricist Amber Navran explores motifs of heartbreak and emotional freedom on Voyager's "The List". With the original release receiving support from Okayplayer, Gilles Peterson, Jamz Supernova (BBC 6Music), The Fader, Anthony Valadez (KCRW) and DJ Jazzy Jeff, "The List" and the accompanying iconic 'grocery list' music video have logged over 50 million views and streams combined.

"Moonchild has been such a learning and growing process for all of us over the last ten years. I know that I've grown so much as a singer since we recorded "The List" for the first time. It feels great to record a new version of the song that reflects the singer I am today." – Amber Navran

"The List (Acoustic)" is built on a bed of acoustic guitar tinges and layered vocals that have become a staple of Moonchild's more recent recording and live performances. Powered by the groove of the reworked bassline, upright piano notes blend with thoughtful woodwind inflections, punctuated by gentle percussion and claps. Perhaps most notably for fans who have been able to catch Moonchild on one of their extensive worldwide tours, "The List (Acoustic)" features the band's reinterpreted whistled outro.