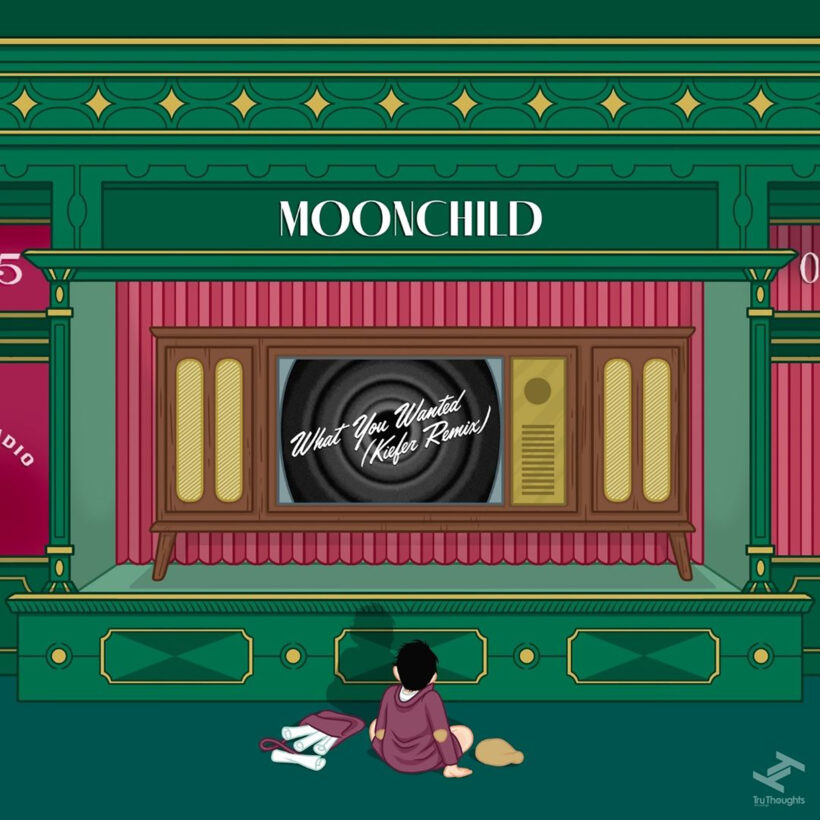 What You Wanted (Kiefer Remix)
Moonchild
Released: 3 May 2022

Label: Tru Thoughts

"What You Wanted (Kiefer Remix)" sees the renowned pianist and producer Kiefer reworking the track taken from LA-based trio Moonchild's recent release 'Starfruit'. The long-awaited fifth album from Moonchild (Amber Navran, Andris Mattson, and Max Bryk) is the result of ten years spent working, growing and collaborating. Bringing together a host of beautiful melodies and personal lyrics, the LP beholds offerings from Lalah Hathaway, Alex Isley, Tank and The Bangas, Rapsody, Ill Camille, Mumu Fresh, Chantae Cann and Josh Johnson.

"What You Wanted" is a playful reminder from the band – to themselves – to "be careful what you wish for". The original centres around a funky bass line, grooving into a horn outro with layered keys from Andris Mattson. Taking this unquestionably Moonchild sound, Kiefer puts his own touches on the track, swirling a sound that touches on electronic, with a beat tougher than the original, to drive it into a new Jazz realm with an unquestionably Kiefer piano solo at the end. "Moonchild are one of my favorite groups. Their sound is so unique and that's something that I admire and strive for myself". Kiefer adds: "when I play piano, I want to play like myself." The remix follows his 2021 album 'Between Days', released on Stone Throw Records.